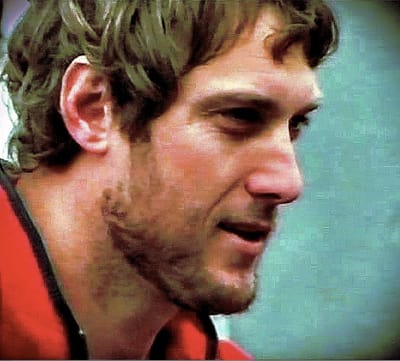 "Earle de Blonville is a great, but unsung, Australian hero, courageous, strong, confident, and with outstanding leadership qualifications."
- Professor The Hon. Barry Jones, PhD. AC. FAA. FAHA. FASSA. FTSE. FACE. FRSV. DistFRSNAustralian Minister for Science 1983-90
EARLE DE BLONVILLE, FRGS
LEADERSHIP PHILOSOPHER
Arctic explorer.
Acclaimed author
Doctoral Researcher
Founder: Postformal Leadership System
Bespoke Leadership Coach & Consultant
For C-Suite Executives, Entrepreneurs, & Senior Professionals
My leadership philosophy draws on knowledge gained in the hardest possible way - expeditions in the wilderness where I have been close to death many times and have probably made every leadership mistake possible. Insight gained in the crucible of life is the only way to really know yourself as a Leader.
As a practitioner, I offer highly personalised leadership coaching, suited to the unique and individual needs of senior professionals and entrepreneurs who daily face the unexpected, and are called forth into uncertainty.
The exciting new field of Postformal Leadership emerged from my PhD research in 2013, and draws on 40 years of work by Harvard research psychologists focussed on higher adult development. My practice draws on 40 years of personal experience, including field leadership (Arctic, Himalaya, Kimberley), major event leadership (Tall Ships, Great Mountain Race), corporate consulting, executive education development and C-Suite leadership coaching.
My book 'Savage Coast - inside Australia's first Arctic expedition' provides a brutally honest view of leadership in action, with a range of examples of multi-layered challenges in times of great uncertainty. It reveals how every leadership challenge is both unexpected and unique in almost every way, or episodic and granular, affecting people in very different ways, and it serves as a leadership primer for the challenges facing the world in today's pandemic and political uncertainty. Reviews elsewhere on this site.
Film:
'Savage Coast':
Internationally released, one-hour television documentary film.
Screened on Discovery, CBC, BBC, ABC, plus Europe, South America, Israel, South Africa.
View trailer: 'Savage Coast' - https://vimeo.com/232723180.
Book:
'Savage Coast: Inside Australia's first Arctic expedition'
Valuable insights into extreme leadership challenges
Buy: https://www.amazon.com/-/e/B01KQ6PMIW
Affiliations:
Fellow, Universitat Politècnica de Catalunya, Spain
Adjunct Professional Fellow, SCU, NSW, Australia
Fellow, Royal Geographical Society, UK
Awards:
Queen Elisabeth II Silver Jubilee Trust Award
Olegas Truchanas Expedition Canoeing Award